Heidelberg Cylinder, Platen and Automatic Die Cutting Experts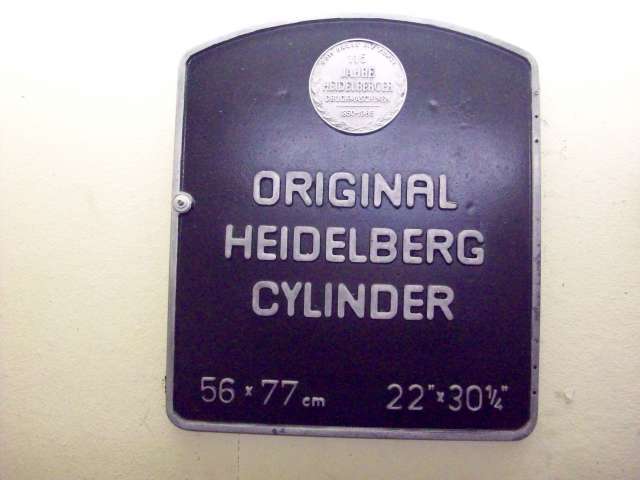 Cylinder Parts and Service specialise in supplying spare parts and consumables for Heidelberg Cylinders and Heidelberg Platens. We stock a full range of Parts to fit all models of Heidelberg Cylinder and Platen.
With over 25 years experience in the print industry we are very aware of the day-to-day challenges involved in all aspects of print production. We can offer technical help and advice as well as immediate delivery of our competitively priced spare parts. Our skilled engineers are available to ensure your Heidelberg Machinery can be serviced, maintained and repaired in the event of a breakdown.
We can supply and install Heidelberg Cylinders, Heidelberg Platens, Crosland Platens, Guillotines, Laminators, Automatic Die Cutters and Foil Blockers as well as wide range of Printing and Finishing Equipment. We also offer a comprehensive Graphic Machinery Installation and Factory relocation service anywhere in the UK and Europe
We stock a wide range of Printing and Finishing Equipment at very competitive prices, including Die Cutters, Gluers, Foliers, Guillotines, Folders, Large Format Platens and Laminators.
For further information and advice on Heidelberg Spare Parts and Equipment, please Contact us